CNC machines from HOLZ-HER: the ideal model for every application
A HOLZ-HER CNC machining center offers you almost unlimited possibilities - whether in 3-, 4- or 5-axis machining. Built for the highest requirements, the solid and well thought-out construction of all CNC machines presents itself in a modern and application-oriented industrial design.
Complete CNC machining in compact formatt Vertical CNC
Machining centers with HOLZ-HER nesting technology CNC Nesting
CNC machining with 3-, 4- or 5-axis machining CNC console
HOLZ-HER Nesting Technology: NEXTEC and DYNESTIC
Who are our nesting machines suitable for?
for all those who want to turn their joinery into a workshop of the future and produce furniture in an innovative, cost- and resource-saving way
the size of your joinery does not matter: the advantages of our NESTING machines belong to everyone
as an addition to your machine park or to replace the existing machine park

Planning software: Interface to leading manufacturers of CAD/CAM software.
Certified Software: The connection of a variety of certified room planning software with tested post-processors is available to you.
Warehouse: Complete parts inventory for transfer to the CNC machining centre and pressure beam saw.
BetterNest: Automatic nesting and optimisation of nesting plans.
Produce: One click is all it takes to convert the order list into nesting plans and optimised cutting plans fully automatically in the background.
Why customers have chosen a NEXTEC or DYNESTIC
YOUR ADVANTAGES AT A GLANCE:
in three steps to individual made-to-measure furniture: Select. Adapt. Done.
intelligent software automatically creates all CNC machining programmes, piece and material lists as well as the optimal nesting of the workpieces
100 % added value in your own workshop: without using the services of large cutting and manufacturing companies
Connector technology freely selectable - horizontal and vertical
modern workshop of the future from a floor space of 28 m²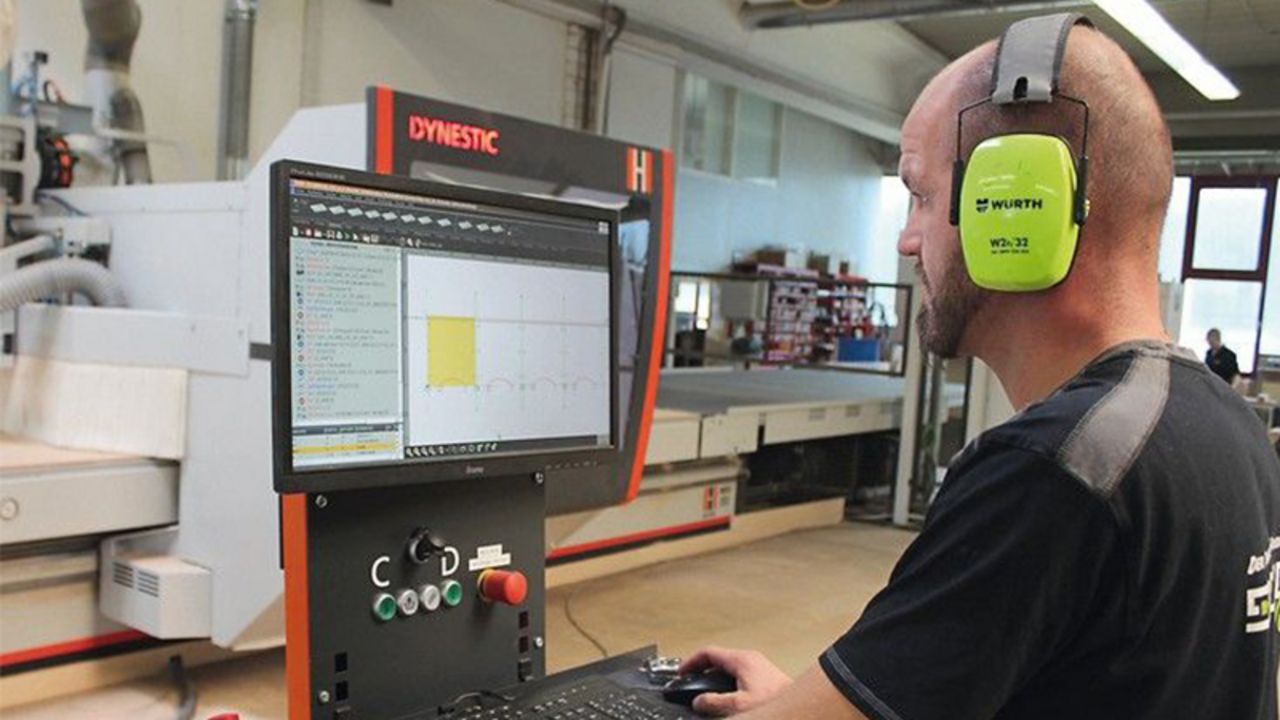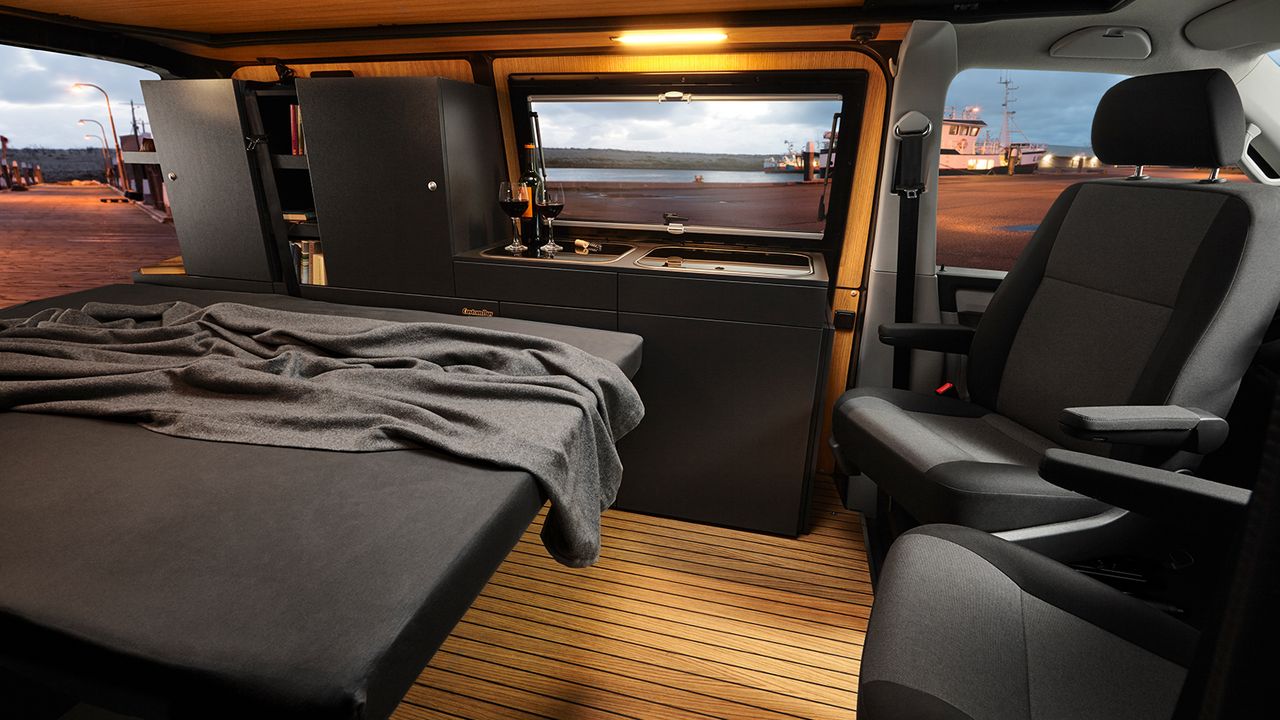 EVOLUTION: Vertical CNC in the smallest space
Who is the EVOLUTION suitable for?
ideal for joineries with limited space - CNC machining on only 5m²
for CNC newbies: easy to operate and low-maintenance, but at the same time incredibly versatile
the EVOLUTION as an infeed machine: Relieving the nesting line and expanding the product portfolio

4mat: Complete processing on all 4 sides with the 7402 | 7405 4mat.
Doors Ready - The door package: Lock case milling cutter and hinges. Optionally with the 7405 4mat or Connect.
XL passage: The EVOLUTION models are even more flexible in their use due to the increased opening dimension of 1200 mm in the workpiece height.
Free choice of connectors: All in one clamping: Lamello Clamex or OVVO connector technology with the 7405 connect.
xcut package: For easy processing and optimum utilisation of cut panel strips in carcase production.
Why customers choose the EVOLUTION
YOUR ADVANTAGES AT A GLANCE:
versatile use, for example in the production of windows, doors or cabinets
small machining center - wide range for absolute versatility
simple and comfortable
full-fledged CNC in the smallest of spaces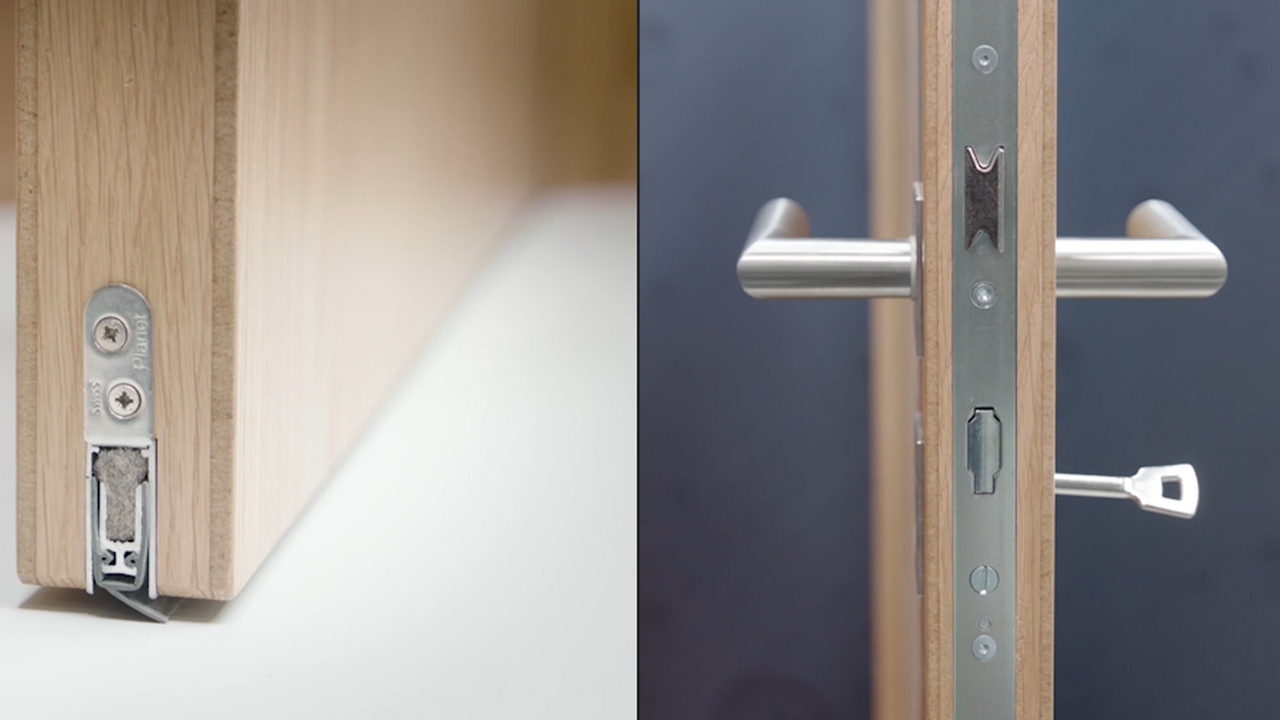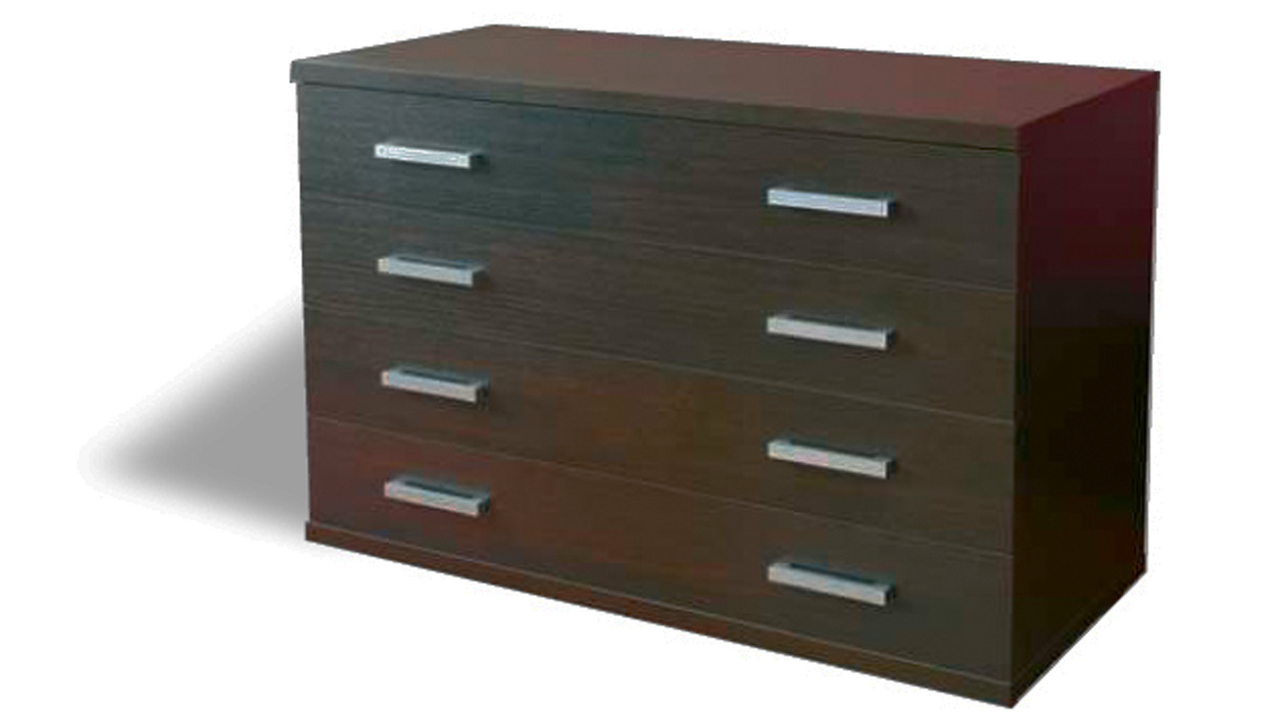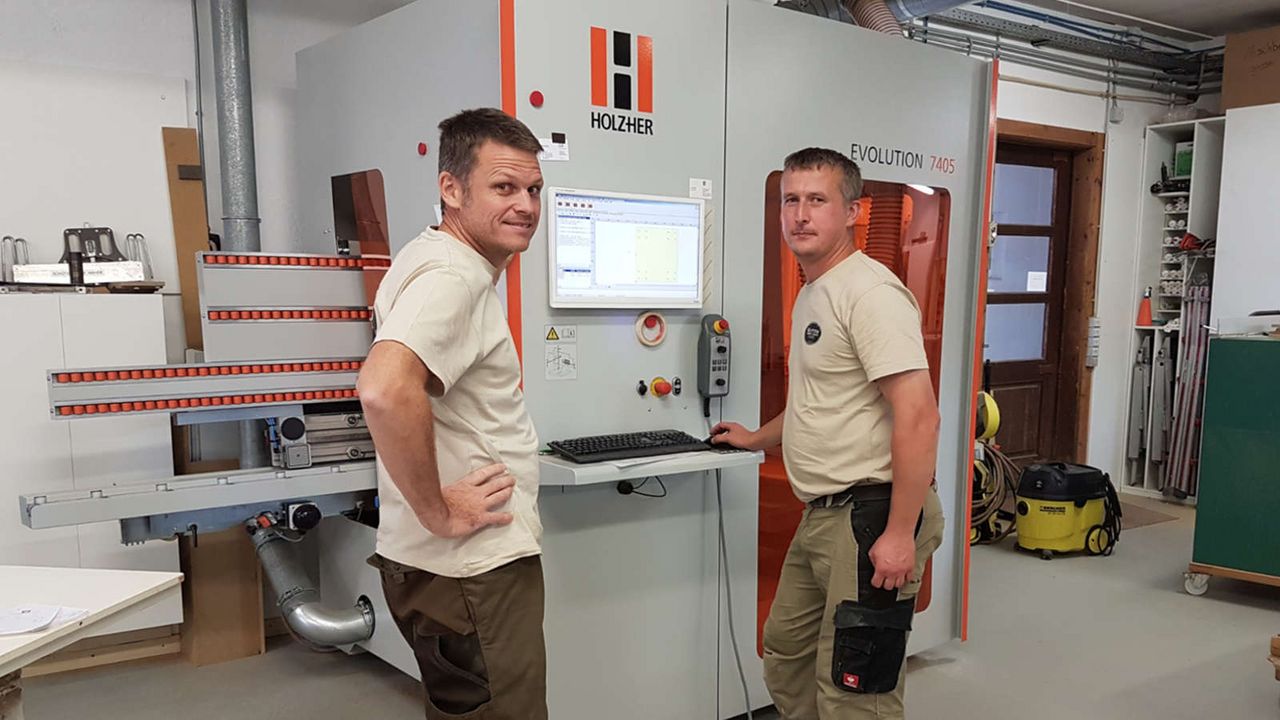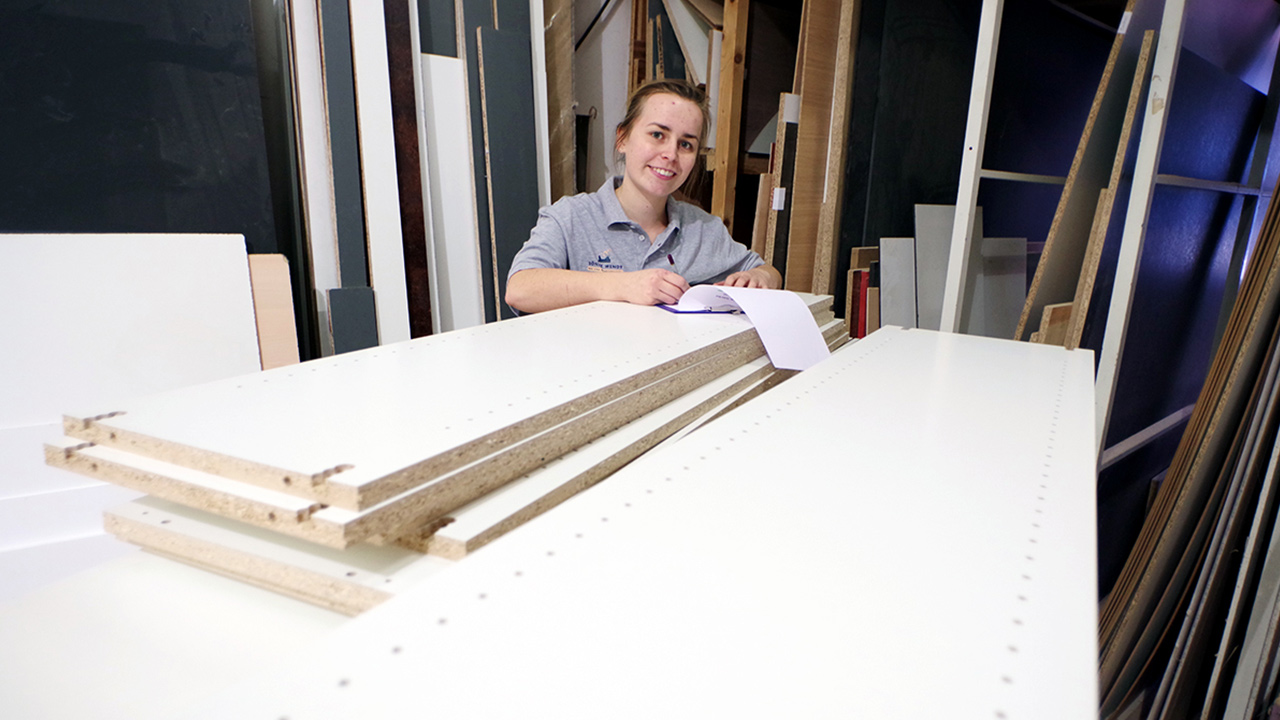 The HOLZ-HER CNC machining centers: For high-end machining with 3-, 4- or 5-axis technology
For whom are our CNC machining centers suitable for?
for professionals / not necessarily made for CNC beginners
for the production of very individual and non-standard furniture: the PRO-MASTER series offers almost unlimited possibilities in wood and plastic machining
highly flexible, especially for the production of carcase parts and the milling of solid wood

CAMPUS package: High-quality and user-friendly CNC software with office and machine licence. Elaborate 3D simulation module as standard. Integrated CAD module and versatile macros for easy programming.
Tool changer: Innovative shuttle tool changer with up to 60 tool positions complements the selection of travelling plate changers.
Drilling head: Optional 24-spindle drilling unit and integrated grooving saw for even more effective execution of all drilling patterns.
Lock case cutters: Powerful horizontal milling unit for effective machining of door and frame components.
CabinetControl: Furniture design and creation of finished CNC programmes in minutes with just a few mouse clicks.
Why customers chose the PRO-MASTER or the EPICON
YOUR ADVANTAGES AT A GLANCE:
Variety in the production of carcase furniture, single or series production also possible, staircase construction, door production and much more
user-friendly HOLZ-HER machine control
rational processing and high flexibility in the production of carcase parts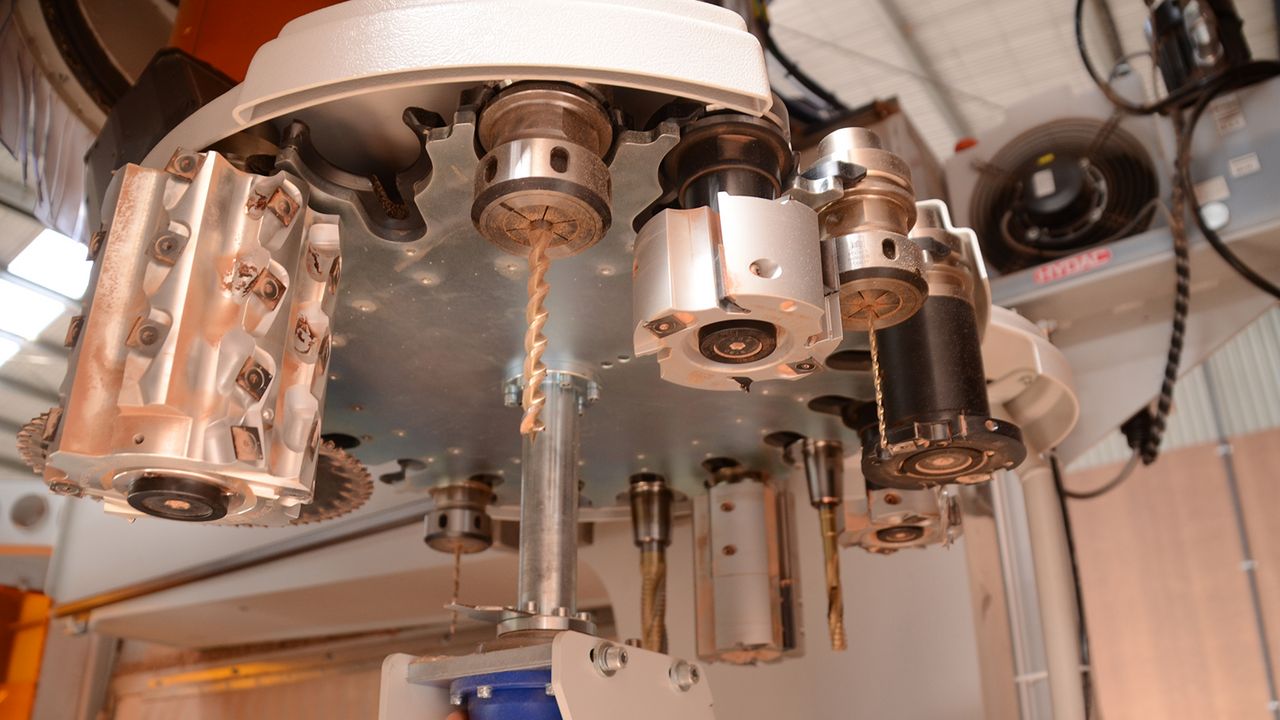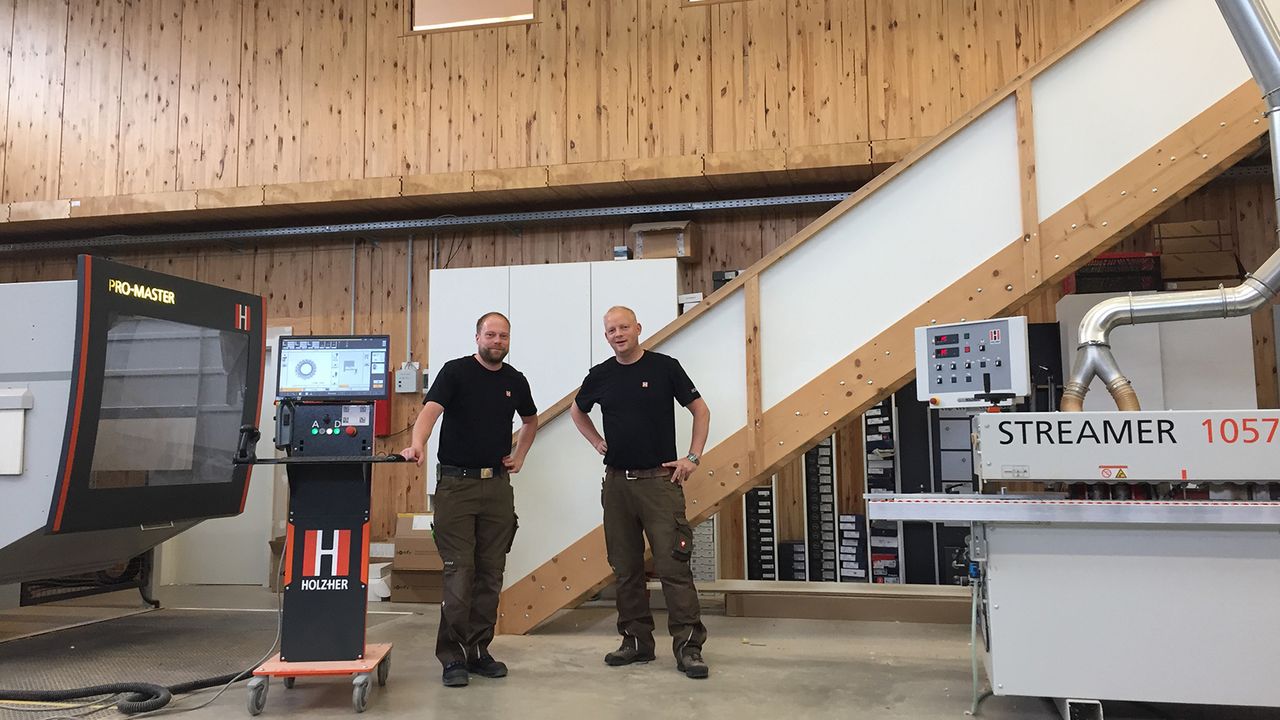 Product Videos CNC Machining Machines
*All prices excl. transport, commissioning and VAT. No binding price quotation.