CNC machining center PRO-MASTER 7222: Powerful high-end CNC with 3 or 4 axes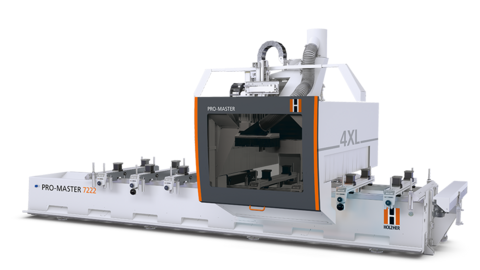 The powerful efficiency of the PRO-MASTER 7222 CNC machining center is impressive. The PRO-MASTER 7222 can easily handle even difficult machining jobs on solid wood and special materials.
The PRO-MASTER 7222 is distinguished by its solid design and maximum flexibility. It is preconfigured for efficient pendular processing. The comprehensive standard features include six consoles with 16 stops (front and rear stop rows), a drilling head with grooving saw and traveling disk tool changer.
The 11-kW power spindle with ceramic bearings can be upgraded to 16 kW for extremely heavy machining. Optional, fully interpolating C axis for even higher performance.
Prices
x
Different requirements - different prices
The price of a HOLZHER machine is just as individual as your requirements are. Therefore, let us discuss briefly what is most important to you – you will then receive our preliminary, non-binding quote.
Personal advice
x
Personal advice – for higher productivity and greater efficiency
Together with your HOLZHER expert you will find the ideal machine for your requirements. Simply submit the completed form, and your local HOLZHER expert will be happy to discuss all further details with you.
---
Here is what the HOLZ-HER 72 series offers
Here is what the HOLZ-HER PRO-MASTER 7222 offers
CabinetControl Pro - Perfect 3D room planning with cabinet generator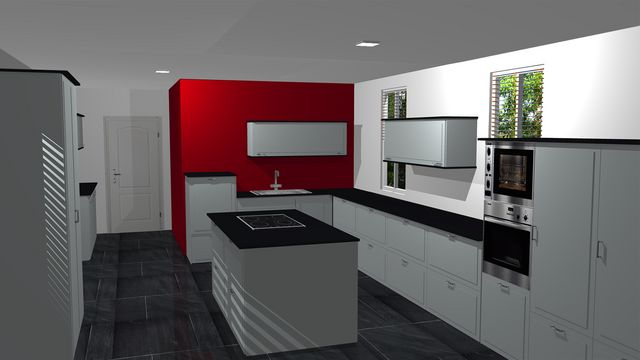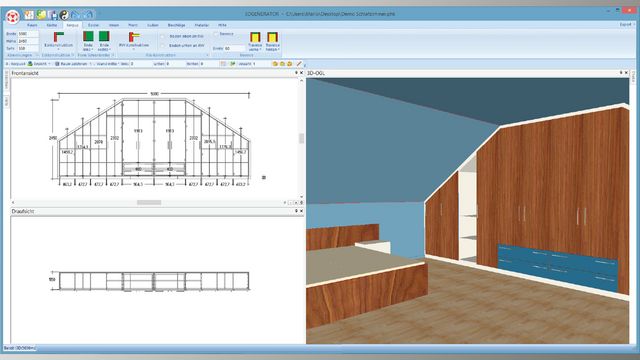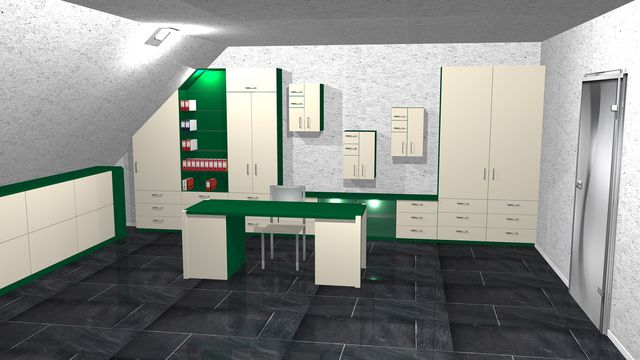 CabinetControl Pro is the extension for professional use in furniture planning and customer presentation. Plan furniture or design entire living situations. Support your customer's imagination for faster decisions. Present the planned furniture photorealistically from any perspective directly to the customer on site.
Furniture
Plan your furniture in different room situations: Wardrobes, pitched roof cupboards, dormer cupboards, kitchens, bathroom furniture, office furniture, wardrobes, sliding door cupboards, living room furniture, sideboards, built-in cupboards, hi-fi and TV furniture, counters, beds, tables, etc.
Simple
As a carpenter, you know how furniture is made. With just a few entries, you can go directly to the finished planning without any CAD knowledge at all. From there it is just a push of a button and all data is ready for production. This way you can quickly and easily get to the planning and work preparation stage.
Planning
Together with your customer you plan and present your furniture quickly and vividly. You implement any spontaneous change request directly and your customer immediately knows exactly what he is getting. This makes his decision easier and you will get your order more quickly.
The cutting data and the CNC programs for your HOLZ-HER panel saw and the HOLZ-HER CNC machine are automatically generated with the planning. The additional option TrunRAY perfects the display of the created renderings.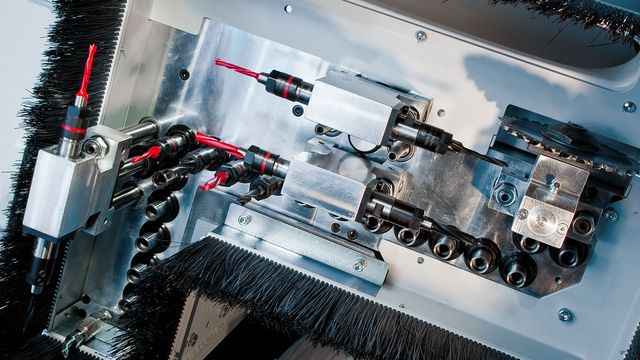 The PRO-MASTER is perfectly equipped with drilling heads for optional integration.
16 spindles
Drilling unit with 10 vertical spindles (X = 6 / Y = 4)
Six horizontal spindles (two double drilling spindles in X direction / one in Y direction)
Integrated grooving saw in X direction.
The pressure booster included as a standard feature provides even more power for the drilling unit.
24 spindles
Drilling unit with 18 vertical spindles (X = 11 + 2 / Y = 6)
Six horizontal spindles (two double drilling spindles in X direction / one in Y direction)
Integrated grooving saw in X direction.
The pressure booster included as a standard feature provides even more power for the drilling unit.
Machining head - optimized for practice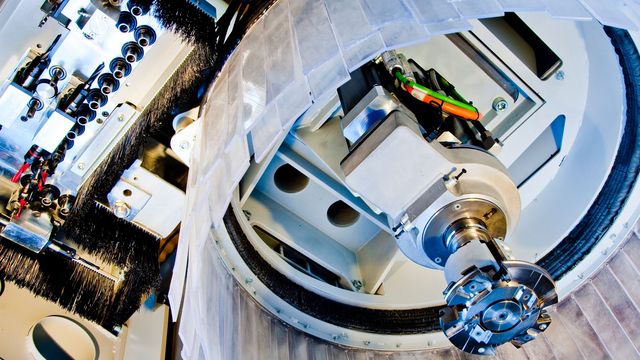 Drilling, sawing, cutting, grooving – the machining head on the PRO-MASTER series is equipped for multifunctional use and is perfect for rational production of simple and complex case parts in continuous operation.
The integrated and compact design makes this machining head a paragon for dynamic action, acceleration and positioning accuracy. Even in the basic equipment, the PRO-MASTER series offers a wide machining spectrum.
Highly flexible machining tables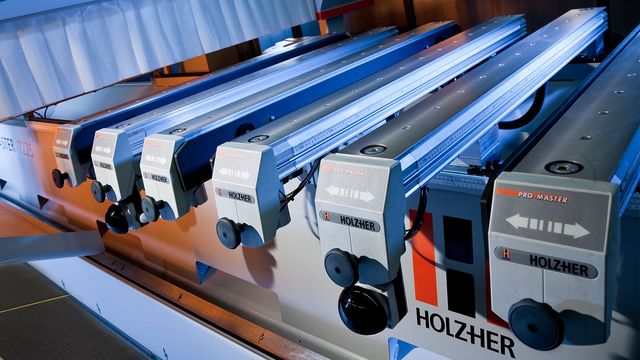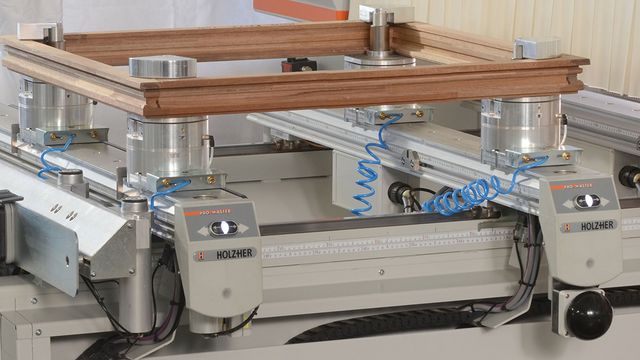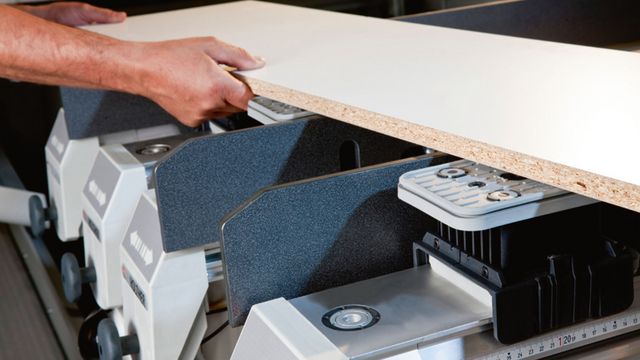 Console table – the workpiece support for optimum work progress
Precise machining requires exact and secure positioning of the workpieces. For this purpose, the PRO-MASTER series is equipped with a console table. It offers maximum flexibility in all areas of machining; even workpieces with complicated shapes can be clamped quickly and easily.
Solid consoles with single circuit vacuum system, six easily movable cross-members – with pneumatic clamping feature in X direction. Both right-handed and left-handed users can easily operate the consoles pneumatically at the touch of a button.
Measuring tapes in the X direction for quickly positioning consoles, laser pointers for precise position of suction cups. Other consoles and suction cups available as options.
125 Millimeter high suction cups provide machining head with sufficient clearance on all sides.
Moving stops, eccentric in hardened guide bushings. Stops can be lowered pneumatically.
Four pneumatically operated charging aids can be raised and lowered to position heavy workpieces easily. Additional charging aids available as options.
Two large surface pushbuttons for clamping.
Side consoles for storing suction cups not required at the moment.
Additional processing fields for higher capacity (optional).
Individually switchable vacuum zones prevent vacuum losses.
High performance vacuum pumps – 100 m³/h.
Optional: Vacuum pumps for 140 m³/h and 250 m³/h.
X-MOVE table
Standard features on the X-MOVE table include six consoles with two suction cups each. The consoles are moved automatically, optionally with arrow buttons, in the X direction to the positions programmed on the control.
Six consoles, positionable in a motor-driven manner via a rack-and-pinion drive on hardened linear guides. (additional X-MOVE consoles available as optional features)
Variable for equipping with suction cups or frame clamps.
SynchroDrive machine table
State-of-the-art production technology with up to 50 servo-axes
For high speed, precise and reliable suction cup positioning on workpieces with varying sizes:
Optionally available with six to ten consoles and three or four suction cup assemblies per console
Each console and each suction cup assembly has its own high precision servo-motor for positioning
Up to 50 servo-axes on the SynchroDrive table are synchronized, controlled and positioned to reduce table set-up times to an absolute minimum while simultaneously ensuring exact positioning of the consoles and suction cups on the table
Various suction cup sizes as well as special suction cups for solid wood and frame clamps adapt the SynchroDrive table to every application
Well-thought-through workpiece clamping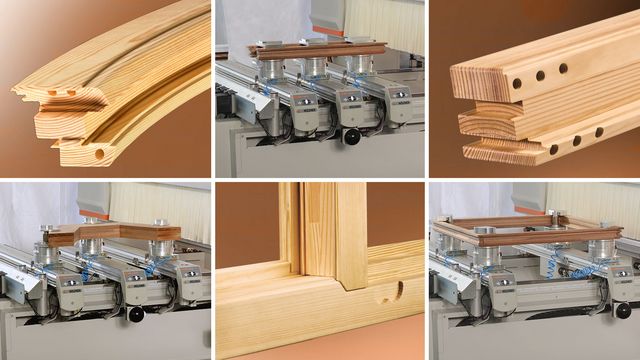 CNC machining centers are becoming ever more efficient with the use of intelligent software combined with proven technology. One-piece complete production is now the measure of all things. All parts must be produced to the highest quality standards and with all conceivable processes in a single pass. The concept of "more product capability" opens new horizons. In addition, CNC machining also ensures the resurrection of traditional woodworking joints. Where earlier manual methods involved high-cost processes and large tolerances, these days it's only a matter of a few clicks of the mouse and complex joints are created to the highest levels of precision. In this way, mortised frame doors and swallow-tailed connections are being rediscovered.
Variable system of matched suction cups and workpiece clamps for surface machining including straight and curved frame parts.
Intelligent solid wood machining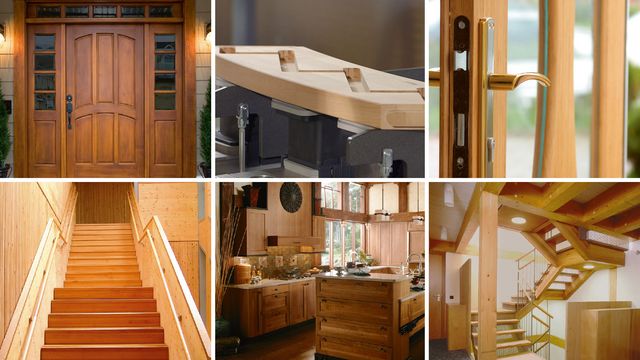 The PRO-MASTER 71 and 72 series offers virtually unlimited possibilities for machining. Constructed for the most highly demanding work, the solid and well-thought-out construction of both machines represents the latest in modern and application-friendly industrial design.
The extreme machining lengths in the X direction make the console table on the CNC machining centers ideal for machining long parts such as components for stairs, winter gardens, etc. Even large door components can be machined in a highly efficient and trouble-free manner in pendular operation. With 1,400 mm or 1,600 mm in the Y direction as well as a Z stroke of 565 mm, both of these machine series are perfectly equipped for individual and highly variable machining operations.
Plenty of space for all tools.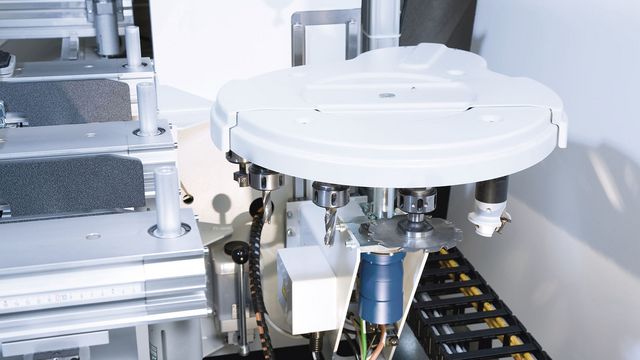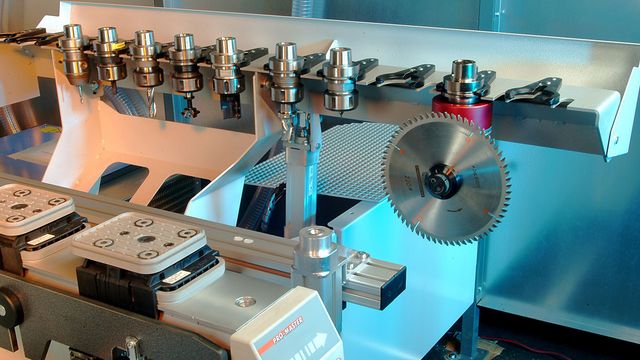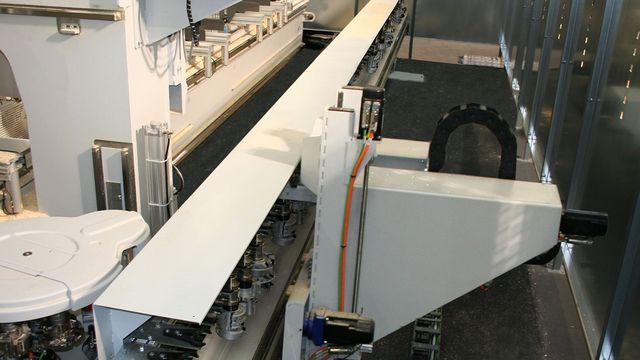 The traveling disk tool changer with 12 or 18 tool positions ensures short changeover times and maximum productivity. A special pick-up tool changer is available for saw blades with dia. up to 350 mm.
Another supplementary feature is a pick-up tool changer with two positions for large angle gears as well as 14 or 16-position linear tool changer for an extensive range of tools.
Tool-intensive applications, such as are frequently required for window construction, are also possible with an optional shuttle type tool changer with up to 60 tool positions.
Innovative changeover units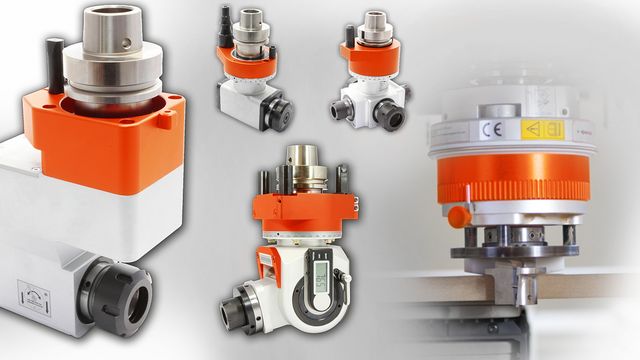 Your advantage for high product quality
A variety of changeover units for highly varying applications is available for all machines in the PRO-MASTER series. These range from conventional multi-spindle machines, lock box and sawing units to special applications such as hollow cutting chisels and cutting units for machining foam materials, etc.
Angular slewing gears with angle display and central angle adjustment are available for precision angle cuts and holes.
Lock case cutters for professional door production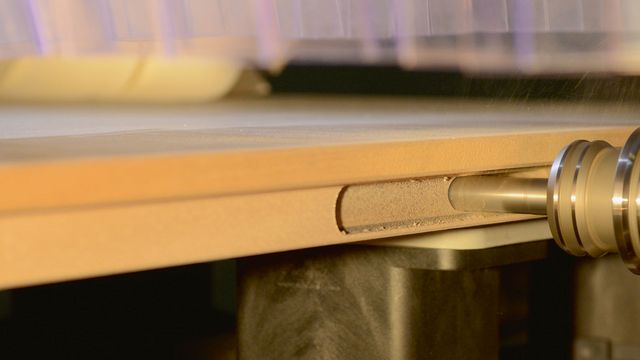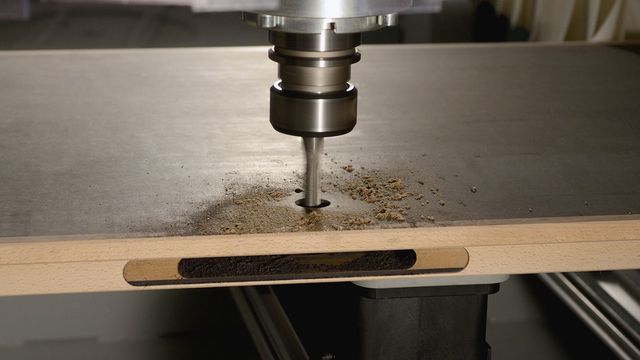 Lock case cutting
High performance cutting motors on the optional horizontal cutter unit make the PRO-MASTER series a must for professional door producers. On the 5-axes version, this work is of course accomplished by the cutter unit.
HOLZ-HER also offers a wide matching selection of reliable, high performance changeover units for all types of applications.
Laser pointers as standard feature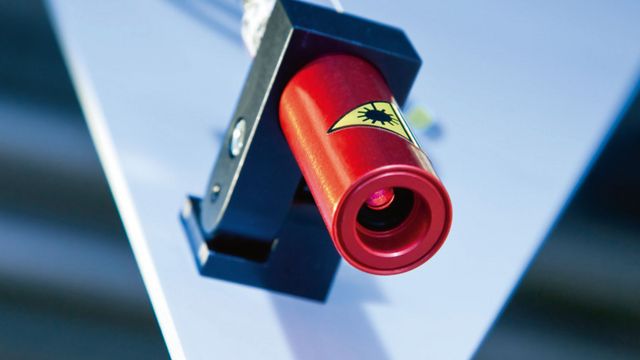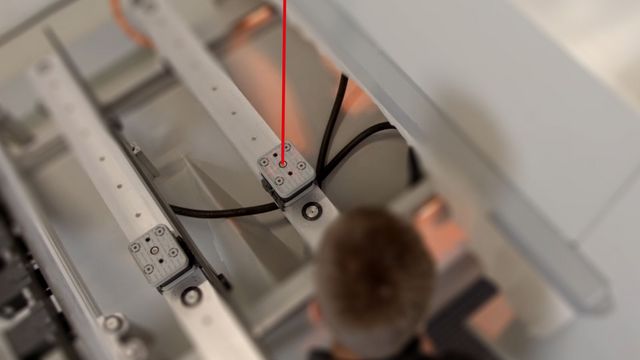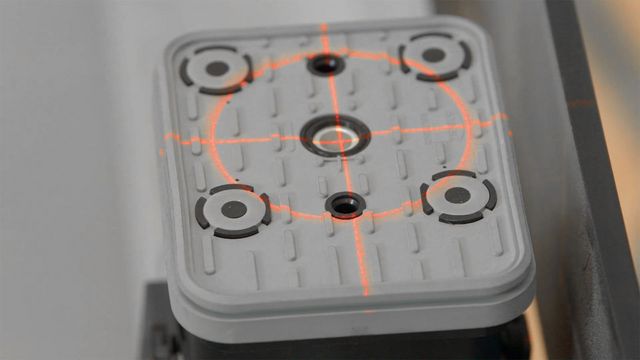 Laser pointers for exact position of the suction cups or for tracing the workpiece contours, attached on the right and left sides of the machining head.
Contour laser – the complete positioning solution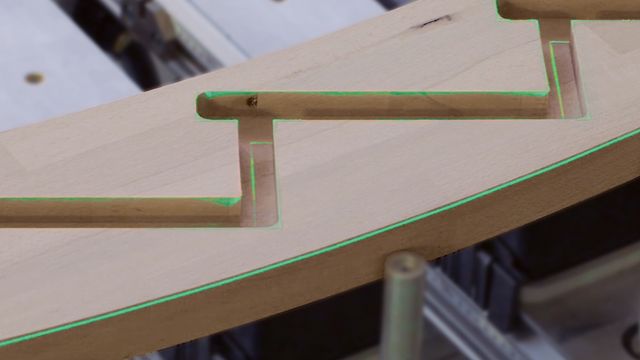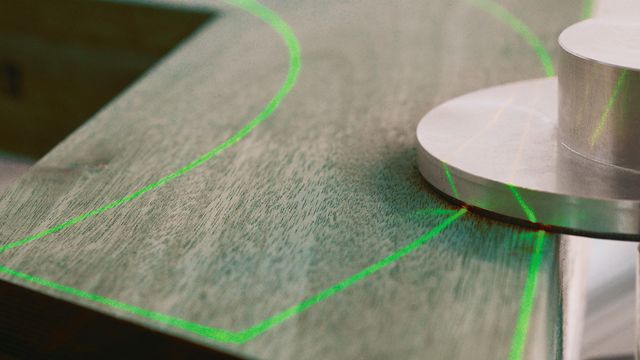 Contour laser – projects entire workpiece contour and all required vacuum suction cups simultaneously as well as all console positions without limitation for number of lines to be projected.
High performance chip conveyor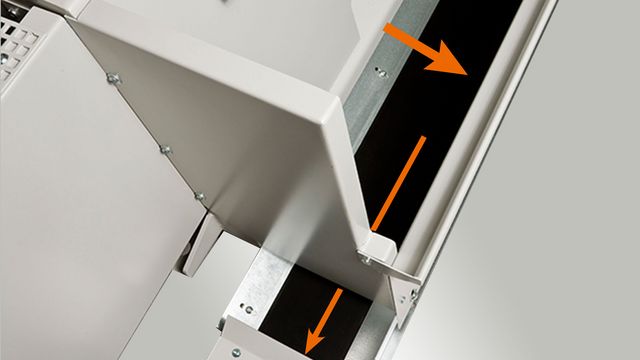 For removing high quantities of chips when machining solid wood. This keeps the workplace around the CNC machine clean.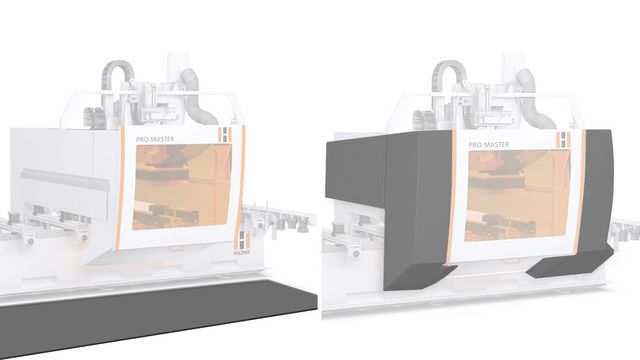 State-of-the-art safety concepts give you the choice between patented 3-field foot mats or safety bumpers. This allows you to match the HOLZ-HER machining centers individually and reliably to your operating situation.
Efficient vacuum technology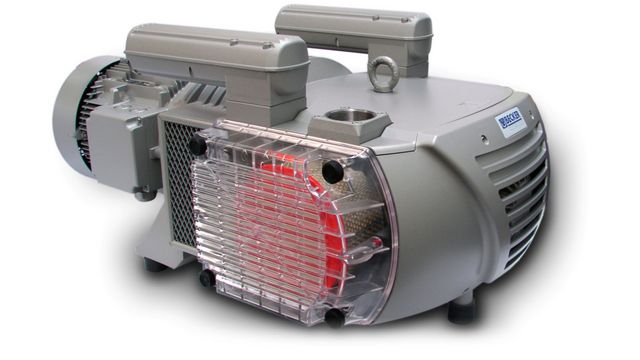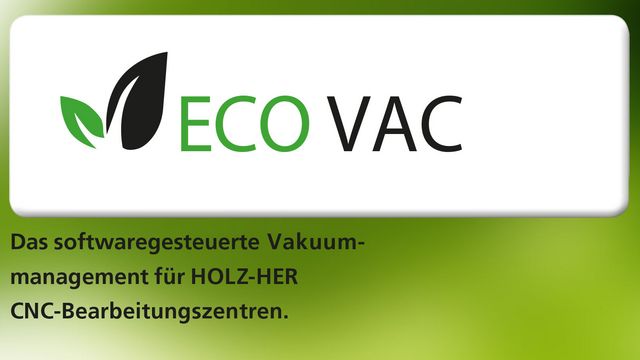 Extremely high performance, efficient vacuum pumps ensure workpiece is held securely. These low maintenance, dry-running pumps are also distinguished by their low noise emissions and extremely low maintenance requirements.
Moreover, our intelligent ECO VAC vacuum control uses a software program to ensure that the required vacuum power is always present when several pumps are used.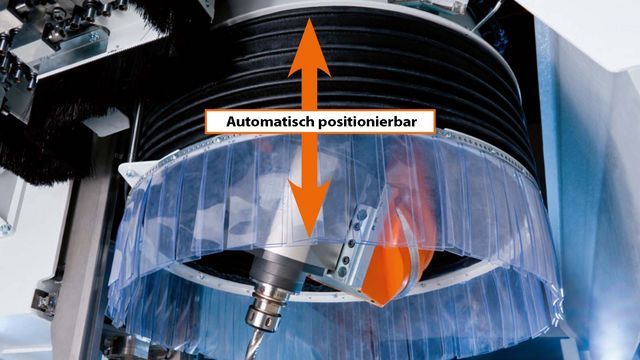 Flexible evacuation – programmable for eight positions
Fully automatic positioning in eight positions on machining head, for perfect adaptation of hood to workpiece height. This guarantees optimum evacuation of chips.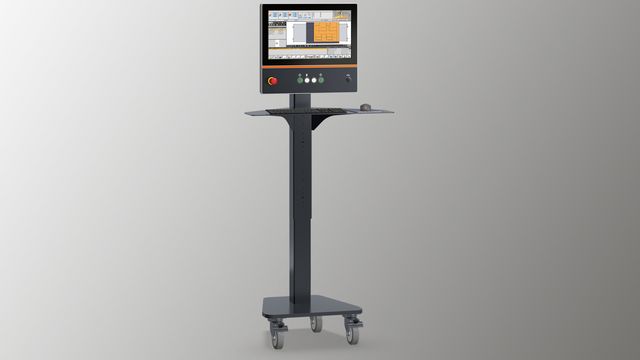 Ergonomic design of your workplace is of increasingly greater importance. HOLZ-HER offers a mobile control panel as a standard feature for all PRO-MASTER models. This control panel is equipped with a 21.5", 16:9 monitor offering perfect user convenience. The attached rollers allow the control panel to be positioned for optimum support of the working process.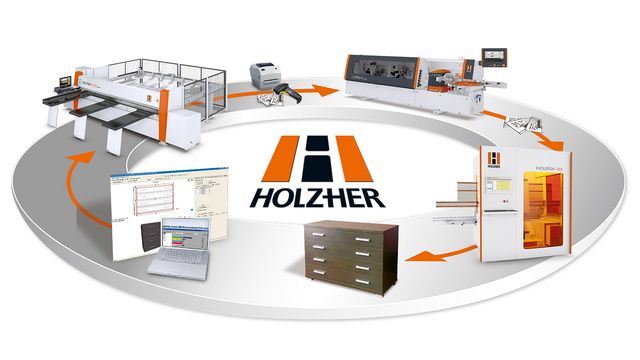 Maximum efficiency with Holz-Her machine networking
HOLZ-HER realizes your production ideas within 20 minutes from the first mouse click to finished furniture with seamless machine networking.
---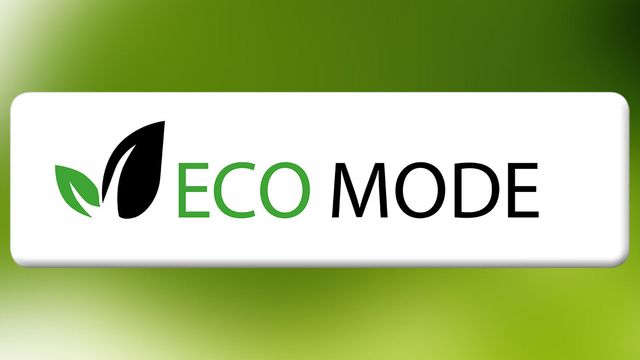 Energy savings made easy
The intelligent ECO MODE energy management for HOLZ-HER CNC machines not only helps preserve our environment - it also saves you money.
---